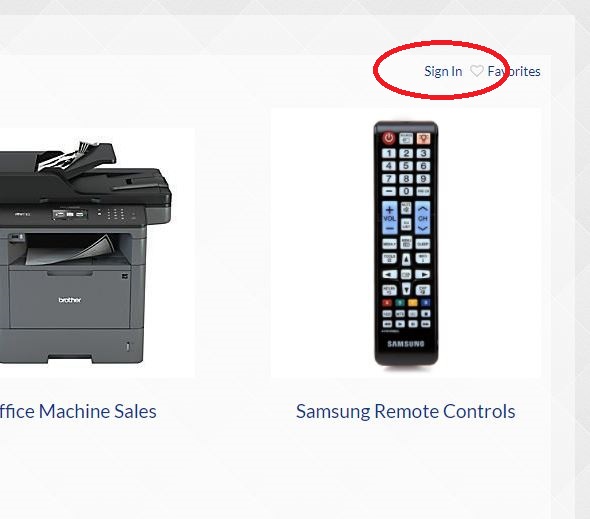 Registering Your Account
To register using an Empire Office Machines account, or to pay with credit card, follow the steps below
1. Click on the Shop button in our menu bar.

2. Upon entering our online shop, locate and click the Sign In button in the right hand corner.

3. A pop up Sign In screen will appear. Click Create New Account.

4. Enter your name, email and desired password. Click Register.